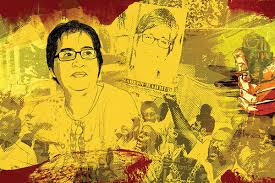 Today is Sabeen's birthday. She would have been 41. When I think back to the first time I saw her, when she was all of 15 years, and I saw her pottering with computers at Zaheer Kidvai's office it is amazing to realize how much of life she was able to pack in just these four decades.
Those were the days when computers were serious, expensive things; not something one allowed children to fiddle around with. Hence my surprised query to ZAK at what a 'bachee' was doing with them. I was taken aback when he said she was his friend's daughter who was interested' in computers. It is only now, in a conversation with ZAK after she has gone that I learnt that I was not the only curious one. He says she too asked who I was after I left, and when told my name, said she already knew me through my cricket writings, as that was another thing she was interested in….passionately! This actually became our first point of connect.
Over the years I got to know her, and whenever our paths crossed, which was quite often because of school friend Jehan Ara becoming a part of the trio making multi media solutions.
Unlike me, she wasn't just into the game of cricket from a distance. She played it, and played it hard.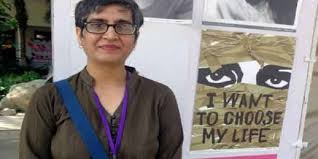 Hard enough to damage her knees, and had to keep away due to doctors' orders, which she rarely followed, for she believed in living life on her own terms and dealing with the consequences. She loved cricket, and cricketers. She always wanted to listen to off-the-record stories about them, and envied the opportunity I had to meet her heroes.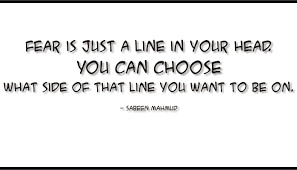 While living her life passionately, she touched so many people along the way, becoming the supporter of the odd ones, the marginalized, the weak and threatened, the ones without means to gain attention. And there was nothing luke-warm about anything she did, or believed in.
Passion conjures up vision of frenetic activity, raised decibels, and things going haywire. But while enough of what was going on around her merited these states, the Sabeen I remember was always a picture of calm. Even in anger, and there were such moments a plenty, her 'aap janaab' never slid into 'tum or tu' though she reserved the right to let off expletives in English.. always 'appropriately' placed and targeted.
Passions that made her master the finest nuances of the Urdu language, of Jazz, of Classical music and Qawwali, which she just dived deep into. Yes ZAK's influence was there, but that his introduction would ignite such passion probably he could not have imagined.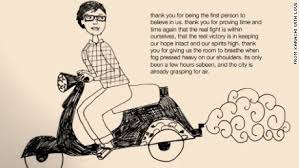 And she was brave. Oh so brave, maybe to the extent of being reckless. She was brave not just because she chose to ride a scooter on Karachi roads, but because she wanted to have her say, come what may. This is what led her to swim upstream, and sometimes plunge in without testing the waters. Like she did when she went all out with her 'fasla na rakhein, piyaar honey dein' and earned the wrath, and faced threats from the lobby that wanted to heap all responsibility of immorality on the observance of Valentine's Day.
Was that foolhardy? Maybe Was she worried? yes, Did it put a dent in her resolve to take a bold stance? No. They say this is why she was killed. That her killer cited her Valentines' Day campaign as the reason he put 5 bullets in her, 3 years after the event. Really? Takes a bit of getting used to this notion. I still haven't so won't dwell on it.
I would rather talk about T2F, which is actually proof of what passion about an interest can create. The concept, the space, the programmes held there, all showed how fully she had thrown herself into this space that she wanted everyone to share… a space created for 'intellectual poverty alleviation,' her only demand to people coming there being, 'bring your brain.'
If the space fell short to accommodate her ideas and plans and events, she went elsewhere, but she had to be a part of, if not at the center of events making waves in the city of Karachi… another one of her passions which always resonated with me. And all the time, while wracking her brains to keep her T2F financially afloat, whenever someone approached her to use the space for an event without the required amount in had, her answer used to be 'daikh lein gey.. kuch kur lein gey' (Will see what we can do about it).
And it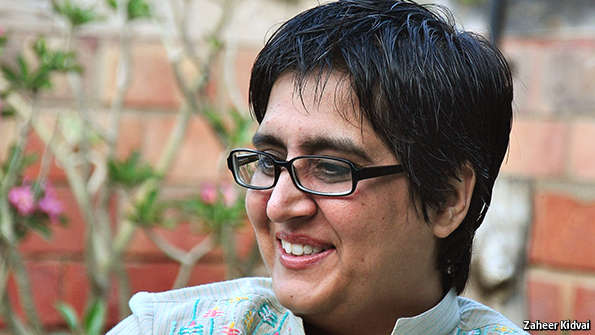 was this spirit of kuch kur lein gey which made so many good things happen, through Sabeen, who would float new ideas and initiatives, introduce amazing guests, or kickstart an event, and sit at the back with that smile on her face which we all remember her for.
The only time she would intervene was if she saw the discussion getting out of hand or some people not being able to have their say, and she would take the mike to them.
There was a quiet strength about her, which we now know she inherited from her mother Mahenaz Mahmud, whose calm and courage in the face of the unspeakable tragedy that had befallen her showed what she was made of, and the kind of genes she had passed on to Sabeen that enabled her to achieve so much in so little time.
So today when friends and admirers gather at T2F to listen to qawwali on Sabeen's  birthday, they are not just there for the genre Sabeen had come to love and loved to promote; they are there to remember her, and the many ways in which she enriched lives.
Like them, I too would like that acknowledge that Sabeen, for all you did, and all you stood for, 'tu maira hero."