I was introduced to Christmas for the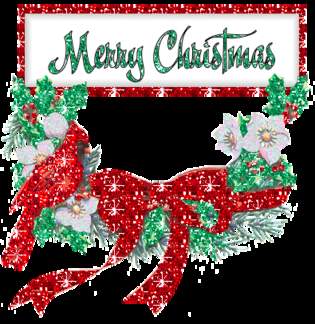 first time as a four year old when we moved to Karachi. I was put in a 'Christian' (NOT Missionary) school, and lived in the upper portion of a house where a Christian family lived, whose daughter was my classmate. Being a diffident newcomer, I tailed her in school, and recall being gently led out of the chapel where she had to go for her religious class. I can't for the life of me remember what we non-Christians were taught at that time.
So that is how i experienced my first Christmas, saw a Christmas tree, and exchange of gifts. But my real, and most memorable Christmas experiences were when we moved to a small housing colony (not gated, Thank you!) in North Nazimabad, known as Hussain D'Silva Town.
Strange name, but very apt; it was a joining of the names of two friends who were architects and developers, one of whom, Mr. Hussain passed away a few years ago while Mr. D'Silva moved to Canada. Little did they know what a little intellectual oasis they were forming.  Some big names of the country in journalism, arts, in the armed forces, advertising industry, poets, writers and television personalities trace their roots to Hussain D'Silva Town.
This little housing colony developed in the late 50's for the new upwardly mobile middle class was where I got my first taste of pluralism and diversity. Our house was next to the one housing a Church. In those peaceful, trusting times, few houses had gates and most had waist high walls that were no barrier to children visiting their neighbours. I of course was intrigued at the stream of people coming to the church in the evening, yes, every evening, not just Sunday, and would watch over the wall.
The neighbourhood was dotted with houses belonging to Muslims of all sects (though we didn't know what that word meant at the time), Christians, a lone Hindu family and I think there was one Parsi family.  We as children had no clue why some neighbours had open house for Haleem and others for koondey. Everyone went there. Come Moharram, and all of the children would be part of the sabeel group. On eid we knew there were some famili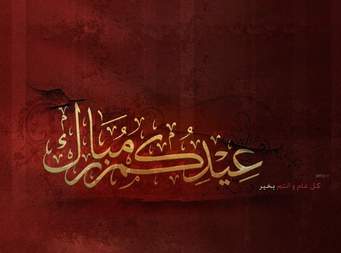 es who went to somewhere other than the mohalla masjid  for their eid prayers because they were from the Ahmadiya community, but that only meant that we had to wait for them to return so the children could get together to go around on the eidi collection mission.
It was here that I learnt what Christmas was. It was a time when the Christian schoolmates and neighbours would decorate their houses, go shopping for new clothes, and presents, and 'do up' the St. Jude's Church, which had moved from the neighbouring house to a proper premises; a premises which had been 'financed' by those living in Hussain D'Silva Town, Muslims Hindus, Parsis, alongside the Christian residents,  by way of generous contribution to making the annual fete in November a success. Everyone dug into their pockets.
Of course this does not mean we were passive watchers of the Christmas preparations. Oh no. Just like they would come visit us, in all their finery, over both eids, on which the sawiyan and the meat from the sacrificial animals used to be sent to their houses too, minus our Hindu neighbours to whom we went fruits and mithai, Christmas was a busy time for us too.
After all, if we were hoping to consume the delicious melt-in-the mouth almond toffee or kur kurs or the divine cheeselets that were the staple Christmas fare, we had to do our share of the hard work. More than a week before Christmas, we would be at our friends, helping them unpack and string up the decoration items on the tree, help their moms in the arduous task of stirring the toffee or frying the other goodies. Other party of the 'must be a part of Christmas rituals was seeing our friends go Christmas carolling… how can one forget the groups of carol singers moving through the streets in the cold winter nights. No one really snuggled in the beds, as how could one not listen, to the final 'product' after their weeks of practise.
Then of course on Christmas day, it was our turn to play the visitors, and we too would don our fine feathers and go for the Christmas visits, armed with presents, and devoured the goodies which included the 'non-Christmassy cake' especially plated up for the Muslim visitors as it was sans rum which was part and parcel of the Christmas fruit cake.
Those who had special friends among the Christians, like I luckily did, would receive a plateful of goodies on Christmas eve. The older and more adventurous ones joined their friends in the midnight mass at the Church. This was a norm, across Karachi, not just in Hussain D'Silva Town.
But imagine what proved to be the icing on the cake! not just metaphorically but literally! In 1974, Eid ul Azha and Christmas fell on the same day! The entire Town wore a festive look and the difference between visitor and hosts was no longer there. Every greeting elicited the answer of 'same to you' and 'khair mubarak' in a perfect display of coexistence.  I miss the Christmas in Hussain D'Silva Town. I wish my city of Karachi had many more such oasis.